KALE LOGISTICS SOLUTIONS WINS BEST IT SOLUTION PROVIDER AT INDIA CARGO AWARDS 2022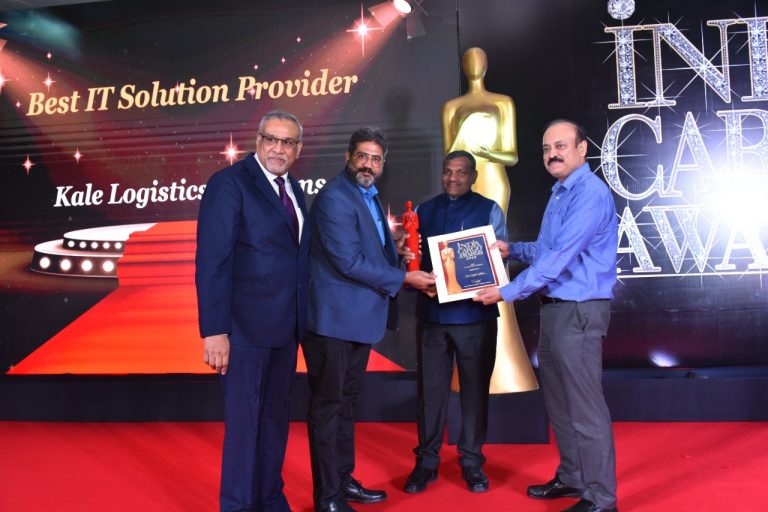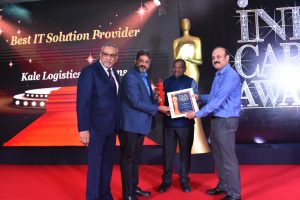 The accolade was bestowed on Kale for its provision of game-changing community platforms and enterprise solutions to the global logistics industry
Mumbai, XX April 2022: Kale Logistics Solutions (Kale), trusted IT partner to the global logistics industry, was presented with the Best IT Solution Provider award at the India Cargo Awards 2022 on 30th March.
Kale received the award for its services to the sector, and for demonstrating how technology can be a game changer for the Logistics industry.
By leveraging next-generation technology, Kale has designed differentiated digital interventions to offer host of business possibilities to the industry during the pandemic.
"This recognition reflects our vision and strategy, investments in innovation, customer-centric approach, and comprehensive portfolio of products and services," said Vineet Malhotra, Co-Founder & Director, Kale Logistics Solutions.
"I thank all our customers for the great trust they continue to place in us.
"We continue to build the capabilities needed to drive their growth and transformation journeys."
The India Cargo Awards are the first all-India platform to recognize the organizations behind the success of the cargo and logistics industries.
Winners of the awards are decided through a unique and unbiased internet-voting based system.
The awards were established by the DDP Group, a leading B2B publishing house in India, South Asia, and the Middle East.
The awards ceremony was held at Hotel Crowne Plaza Mayur Vihar, New Delhi, India, on the 30th March 2022 in the presence of industry colleagues.
In India, over 80% of cross-border cargo runs on Kale's systems, and it now counts Mumbai International Airport, Bengaluru International Airport, Delhi International Airport, Cochin International Airport, Ahmedabad International Airport and many more amongst its customers.
All of these entities are handling cargo seamlessly using Kale's best-in-class systems to reduce cargo dwell times, improve trade visibility and increase process transparency.
"Given our global footprint of 95 cargo handler sites across the world, we offer an unparalleled stack of solutions which are designed to empower all stakeholders of the supply chain,"
said Suneet Gupta, AVP, Trade Facilitation, Kale Logistics Solutions.
"We envision to make technology available to all to accelerate global trade. We look forward to many such recognitions this year."
Kale recently went live with its Port Community System in Indonesia and Thailand, additionally completing a proof of concept for its Truck Slot Management solution with WFS at New York JFK Airport last month.